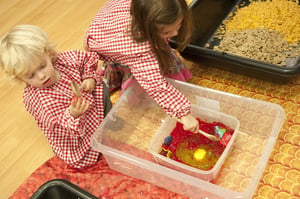 £

12.00 - On Sale
These gorgeous red and white gingham painting smocks, as seen at the popular Red Jelly creative play classes and parties, are now available to buy!
Smocks are 100% cotton and made lovingly for children to wear with comfort. Say goodbye to starchy, plastic aprons and hello to soft, easy-to-wear gorgeousness!
With softly elasticated wrists and neck, the smocks are easy to put on and take off. Then just sling them in the washing machine to freshen up.
Two sizes are available, 1-3 years & 3-6 years.